Darren L. Slider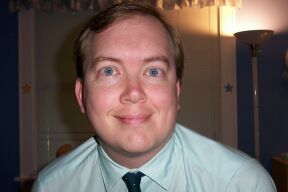 The Challenge



Darren's Writings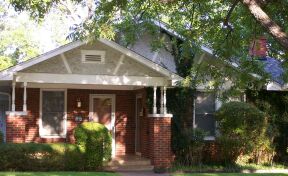 Home
DARREN L. SLIDER (B. 1967)

The Challenge

© 1985


---
The changes resulting from my graduation from high school and entrance into an out-of-state college, represented by approximately one hundred and fifty life change units, will create a challenge far more profound than any I have hitherto experienced.
In seven weeks, on 13 June 1985, I will graduate from Santana High School. This realization brings with it conflicting emotions: part of me draws back from it, whereas part of me anticipates it greatly. On the one hand, the weeks and months of my senior year have flown by with breakneck haste, in spite of all my attempts to enjoy them at a sustained pace. Being a senior has a certain romance to it, a romance that comes with any transitional stage between the highest level of one state and the lowest level of the following state, a romance that pervades the entire year in spite of the onset of senioritis. Furthermore, in going to Santana for the last four years I have established a status quo, a highly comfortable routine: I go to school, do my homework, and spend the remaining free time working on hobbies. People in general tend to hesitate when confronted with the impending disruption of a status quo, and I am no exception. Lastly, my personality continues to develop away from its cultivated introversion as I try to understand how other people think and feel, especially those whose mental and emotional thought patterns differ greatly from mine. It bothers me that I have associated with my peers for several years and have only now come around to communicating with them, to sympathizing, if not empathizing, with their joys and struggles, to listening to the voice of the heart, which cries out through the pitifully inadequate medium of words and sentences. I wish I could have more time to make up for lost opportunities, but it appears that I shall have to work with different opportunities, with different people, under different circumstances.
On the other hand, I also look forward to these new opportunities, these "new" people, these new circumstances. I can anticipate going away to a Seventh-day Adventist college for the reason that I will get along better, in this crucial transition in my development as a person, at a place where a greater percentage of my associates see life as I do: as revolving around the great controversy between Christ and Satan at all levels, and as having as its ultimate purpose the glorification of God, the Creator, Sustainer, and Redeemer, in all thoughts, words, and actions. Few of my present associates have this worldview, but I suspect that if I can find more peers anywhere who think this way, I should find them at a Seventh-day Adventist college. I will meet more people who share my personal interests in music, mathematics and science, and, not least importantly, more young ladies who meet my relatively high standards of inner beauty.
On the same token, I will face a stressful but invigorating mental and physical challenge beyond what I have experienced thus far. The higher academic standards of college will require me to spend more time doing homework and studying to pull straight "A"s than I spend at present (at present I average less than an hour a day). Having to work twenty hours a week to help pay for my education will add another unfamiliar pressure. Nonetheless, I cannot but believe that my love for learning will exult in the challenge. The fifteen-to-one student-to-professor ratio will allow me a more thorough acquaintance with my professors, whose influence will remain with me as long as I live. I especially look forward to learning to perform vocal and instrumental music, one of the weaker areas of my musical experience, with excellent musicians as teachers. By working, I will learn to associate with people in a job setting, as well as gaining practical experience and learning how to administrate money. All in all, how I respond to the challenge facing me in my impending graduation from high school and entrance into college will affect the future course of my life, in all its dimensions, profoundly and immeasurably.
---
Author's Note: In this paper, written three months prior to graduation from high school, I reflect on major impending changes in my life.
---